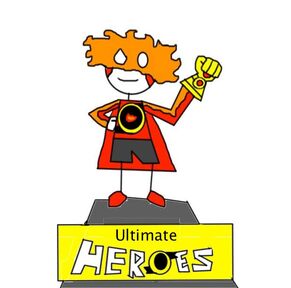 Ultimate Heroes is a series about heroes who have Amazing Elemental powers and wield them through Powerful Gauntlets. However, being a hero isn't always easy when your heroes are ordinary Teens.
They must go through tough, fun and skilling adventures, to beat The evil Master Mind; Shadow, a Darkness elemental user with help of his evil Commander; General Gear and more of Shadows evil minions...
The Ultimate Heroes have help from Sheng Gwue, a elemental master who weilds gaunlett staffs and secret agents from an inter-stellar organisation called S.P.A.C.E. (Super Powerful Agents Central Eco-System). who will win the battle for Elemental Supremecy!
Series
Seasons
TBA
Episodes
TBA
Characters
Good
Ultimate Heroes
S.PA.C.E. Agents
Bad
Main Villians
Minions
TBA
Neutral
Other Characters
TBA
Trivia