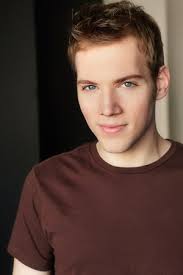 James Allen McCune is an American actor who portrays Harry Osborn in the TV show, The Spider's Choice. He was born in Atlanta, Georgia, USA (Birth Date Unknown). He is now 22 years old.
His parents are Charlotte and Loren McCune.
Other Works
Edit
"The Walking Dead" as Jimmy - 2011
Ad blocker interference detected!
Wikia is a free-to-use site that makes money from advertising. We have a modified experience for viewers using ad blockers

Wikia is not accessible if you've made further modifications. Remove the custom ad blocker rule(s) and the page will load as expected.